Corey Thomas promoted to Vice President of Operations, South Georgia at Central EMS
August 24, 2020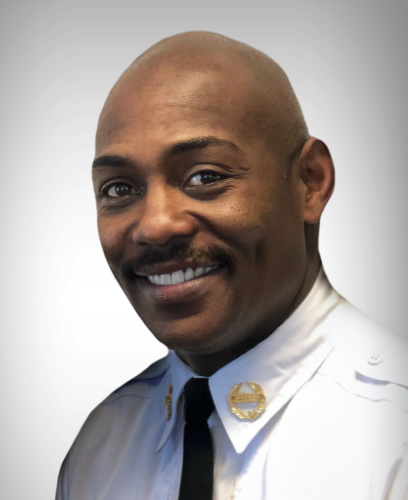 Central EMS announced today that Corey Thomas has been promoted to Vice President of Operations, South Georgia. Thomas will oversee medical transportation contracts and services to hospitals and medical facilities in the communities of Macon, Dublin, Savannah and Statesboro.
"We are very pleased to welcome him back to the Central EMS family," said Robby Atkins, interim Southeast Regional President. "With more than two decades of operations management expertise in South Georgia and a long history as a respected member of the local EMS community, Corey will complement the Central EMS team as we focus on growing and expanding operations in the region."
In addition to South Georgia, Central EMS operates a large and growing base of operations in the Metro Atlanta area. These operations will continue under the leadership of Danny Henderson, Vice President of Operations.
"By dividing Central EMS' distinct regions under two great leaders in Danny and Corey, it will allow us to focus more effectively on growth opportunities in each of those markets," said Atkins.
Most recently, Thomas has served as a consulting Operations Director for Priority Ambulance, providing operation support throughout the company's footprint as needed. For the past several months, he has been assisting Medshore Ambulance operations in Anderson, South Carolina, with their dispatch center operations and preparations for CAAS re-accreditation.
He previously was a member of the Central EMS team from 2006 to 2016 as Southeast Region Commander, business development specialist and Paramedic. Thomas also managed clinical operations for the Southeast Georgia market, as well as clinical training and employee onboarding. In 2016, Thomas founded Signature Ambulance in 2016, where he served as Chief Administrative Officer overseeing all aspects of the business.
Thomas began his career as a certified Paramedic in 1999. He took on his first management role several years later with Baxter/Biolife Plasma in Greensboro, GA, where he was an assistant manager and physician substitute from 2003-2005.
Thomas also is a member of the Priority Ambulance Leadership Foundation's EMS Leadership of Tomorrow Class of 2019. He and fellow students are currently completing a year-long, intensive executive training program designed to foster the next generation of EMS leaders and entrepreneurs.
About Central EMS
Based in Roswell, Georgia, Central EMS transports approximately 50,000 patients annually with more than 100 ambulances and other support vehicles. The company specializes in ambulance transport services between hospitals and other health care facilities, assisted living facilities, skilled nursing facilities and long-distance transports, as well as contracts for 911 services and special event coverage for Georgia Tech athletic facilities and other venues. The Central EMS team includes more than 420 EMTs, Paramedics, communication and billing specialists. For more information go to www.centralems.com.
About Priority Ambulance
Priority Ambulance serves more than 400,000 patients annually with approximately 3,000 highly trained paramedics and EMTs staffing a fleet of approximately 500 state-of-the-art vehicles with the latest medical equipment and technology. Priority Ambulance operates in 10 states under trusted local brands that provide emergency and non-emergency medical transport services.
The Priority Ambulance family of companies includes Shoals Ambulance in Alabama; Maricopa Ambulance in Arizona; Puckett EMS in Georgia and Southeast Tennessee; Central EMS in Georgia; National EMS in Georgia; Seals Ambulance in Indiana; Kunkel Ambulance in upstate New York; Trans Am Ambulance in western New York and northwestern Pennsylvania; Medshore Ambulance in South Carolina; and Priority Ambulance in east Tennessee. Priority Ambulance also serves Baptist Memorial Health Care facilities in west Tennessee, Mississippi and Arkansas under the Baptist brand. For more information, go to www.priorityambulance.com.