Central EMS Academy offers free, paid training to receive national certificates
March 19, 2022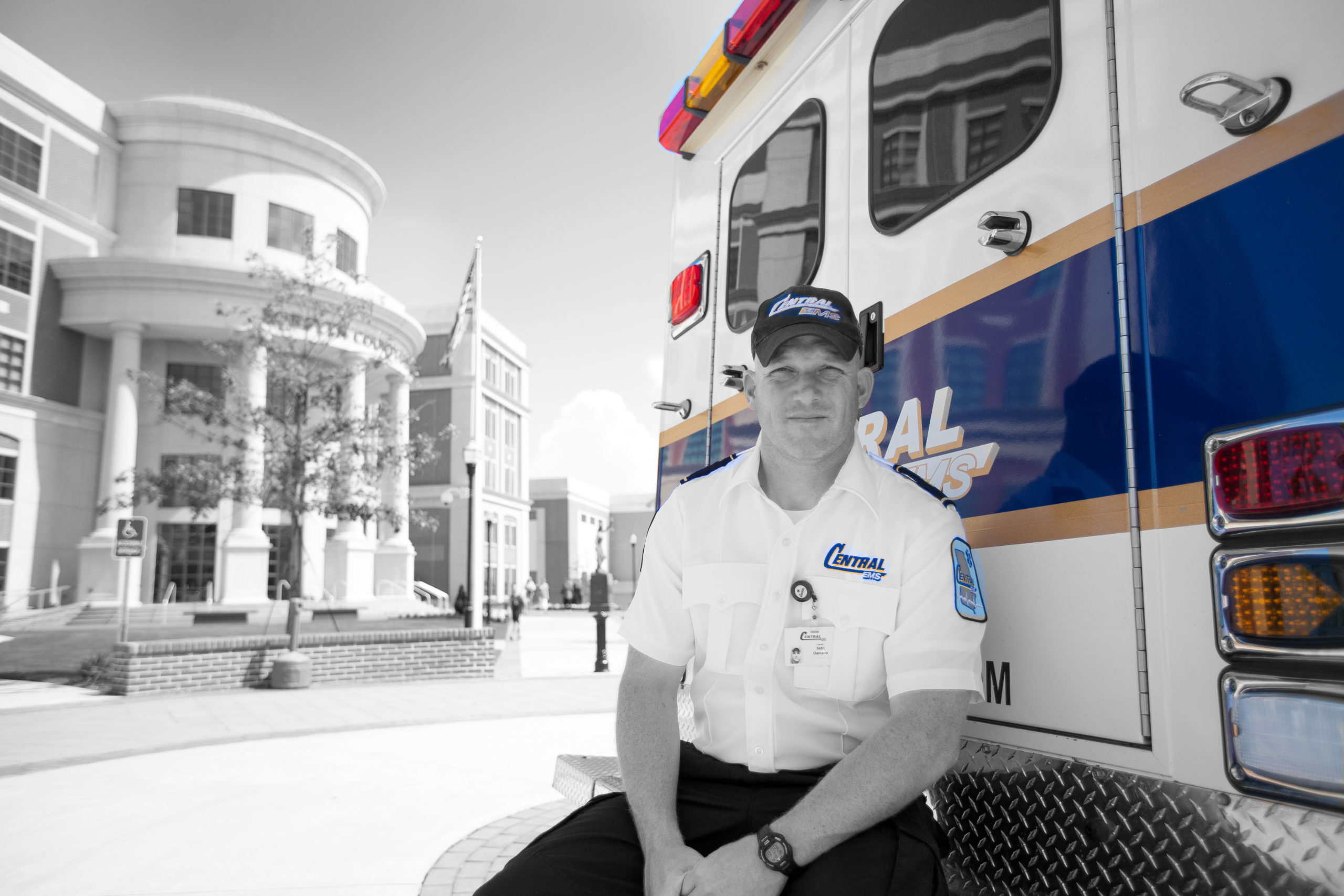 Central EMS is offering the chance to enter the EMS career with a free, paid training opportunity to receive national certifications.
All tuition, certification fees and testing are provided free with the program. From the first day, EMS students are a full-time employee of Central EMS receiving a full-time wage and a complete benefits package, including healthcare insurance coverage. Skills development is accelerated by allowing students to focus full-time on their training.
"The demand for dedicated students who are ready to begin their careers in EMS and healthcare has never been greater," said Central EMS Training Manager Jonathan Walker. "For our EMT Academy, no previous EMS experience is required – only a willingness to learn and a desire for a rewarding career serving your patients and community."
Classroom instruction will be provided at Central EMS' headquarters in the Atlanta Metro Area and is extended virtually to remote learning stations throughout the state in Savannah, Statesboro, Newnan and Macon. Students will complete clinical and shift ride-alongs on Central EMS' 9-1-1 and interfacility ambulances.
"Nationally registered EMS certification are the first step in what can be a long and promising career in the growing EMS industry," said Walker. "An EMS certification can also be a helpful steppingstone to careers in adjacent fields like nursing, medical school, fire department or law enforcement, among others. Through programs like the EMS Academy, Central EMS is proactively recruiting people – not just for our company – but to welcome them to EMS as a career."
Since we launched our training in 2020, more than 200 Georgians have completed our training programs at Central EMS and our sister companies across the state.
Central EMS is now accepting applications for its EMS Training Academy on its website: www.centralems.com/emtbasicclass. After applying on the website, a hiring manager will be in touch to schedule an aptitude test and interview.
For the first four weeks, Central EMS provides a 40-hour per week course that includes national standard curriculum to become an Emergency Medical Responder (EMT-R), and also includes company orientation and training. The next class begins on April 6 with new classes starting every month.
Once students pass the National Registry EMT-R test, they are immediately eligible to drive the ambulance vehicle and gain valuable on-the-job training and experience. While working on the ambulance as an EMT-R, the students continue with free classes two evenings a week for 12-16 weeks to advance their certification to an Emergency Medical Technician (EMT-Basic) certification.
EMTs make up to $30,000 a year with room to grow up to $45,000 with additional shift-friendly, sponsored paramedic certification. Students will initially receive a classroom wage during the EMT-R training with pay increases as they progress through the milestones and certification levels of our EMS Academy and career development path.
Based in Roswell, Georgia, Central EMS transports approximately 50,000 patients annually with more than 100 ambulances and other support vehicles. The company specializes in ambulance transport service between hospitals and other health care facilities, assisted living facilities, skilled nursing facilities and long-distance transports, as well as contracts for 911 services and special event medical coverage for Georgia Tech athletic facilities and other venues. Central EMS is also part of the disaster response team contracted through FEMA. Central EMS currently employs more than 340 EMTs, paramedics, communication and billing specialists.