Central EMS Wins Contract to Continue Ambulance Services in Forsyth County
November 8, 2023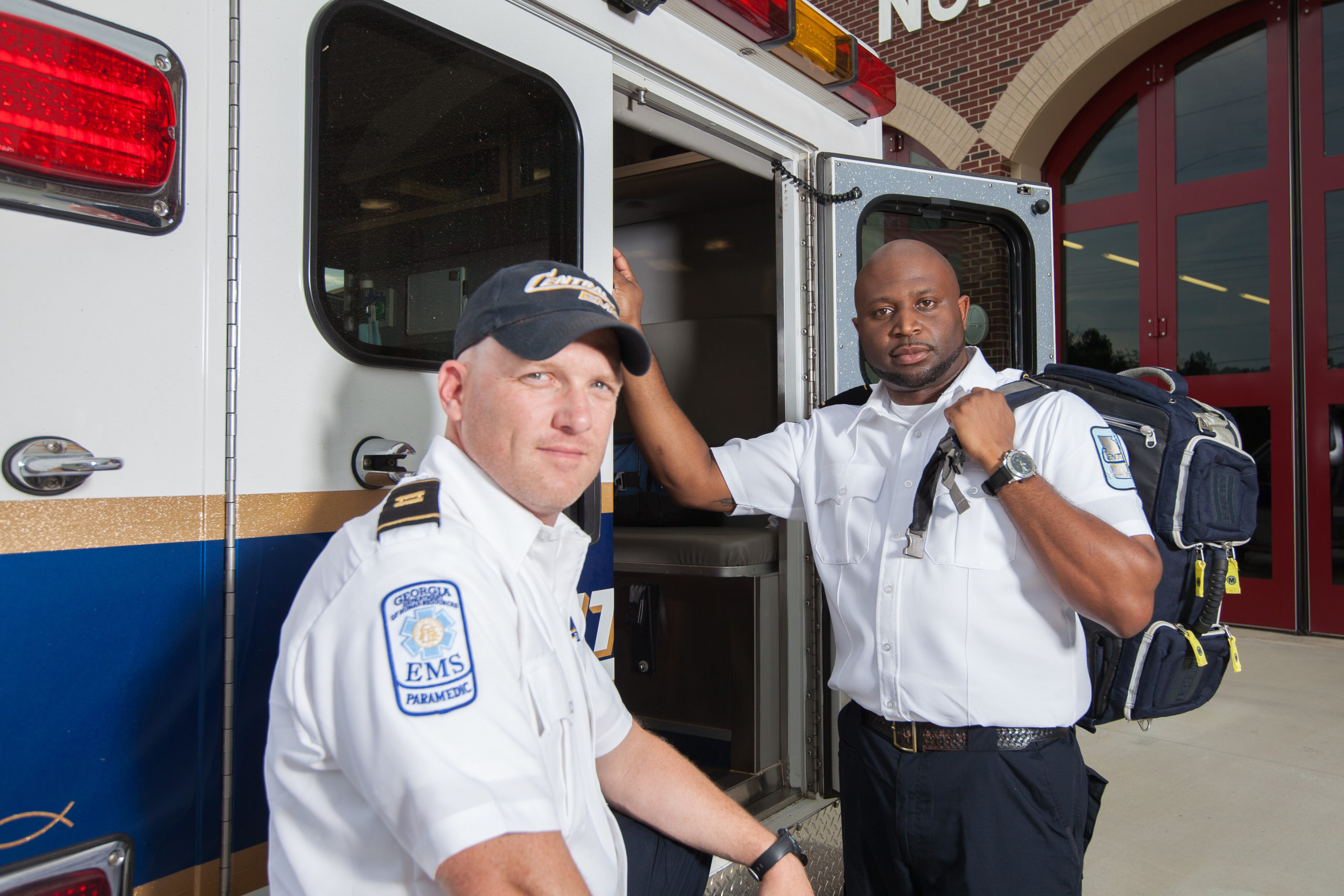 Roswell, GA (Nov 7, 2023) – Central EMS, a member of the Priority Ambulance family of companies, has been awarded a new contract term to continue as the exclusive provider of 911 emergency ambulance services in Forsyth County, Georgia. The Forsyth County Board of Commissioners approved the new contract during its November 2, 2023, meeting.
"We are thankful for the ongoing support of the commission and the opportunity to continue to serve the citizens of Forsyth County. We also value our strong collaborations with the Forsyth County Public Safety agencies, Emergency Management Agency, and Northside Hospital-Forsyth," said Central EMS President Gary Coker.
"Since 2015, Forsyth County and Central EMS have had a strong partnership and working relationship, and I look forward to continuing our partnership as we collectively protect the health and lives of the citizens and visitors of Forsyth County," said Forsyth County Fire Chief Barry Head.
Central EMS, in its proposal, highlighted its exceptional performance, consistently exceeding response time requirements by maintaining an arrival time of 7 minutes 59 seconds or less 98 percent of the time since the company began serving Forsyth County. In 2023 alone, Central EMS recorded an average of 960 emergency ambulance transports per month.
"Quality patient care, excellent response times, and providing an economical solution that benefits the communities we serve are the priorities have always been the cornerstones of Central's commitment to Forsyth County. These priorities will remain at the forefront of our service as we continue our partnership with the County," added Coker.
The new contract begins January 1, 2024, with a duration of five years. Central EMS has proudly served Forsyth County since 2015.
About Central EMS
Central EMS, a proud member of the Priority Ambulance family of companies, is headquartered in Roswell, Georgia and serves more than 74,000 patients annually with more than 130 ambulances and support vehicles. The company specializes in 911 emergency medical transports, non-emergency service between hospitals and other health care facilities and special event medical coverage for Georgia Tech athletic facilities and other venues. Central EMS operates in addition to operations in the metro Atlanta area, Central EMS operates in Augusta-Richmond County as well as a base of operations in Macon, Savannah, and Statesboro. The company is also part of the Georgia disaster response team contracted through GEMA. For more information, visit www.centralems.com.
About Priority Ambulance
Priority Ambulance is a leading national provider of medical transportation services, with operations in 13 states. Priority Ambulance has been listed on Inc. Magazine's list of 5000 Fastest-Growing Private Companies in America for five consecutive years. The company's EMTs, paramedics, nurses, and support teams deliver exceptional patient care and customer service to approximately 600,000 patients annually. Approximately 4,000 highly trained paramedics and EMTs staff a fleet of more than 850 state-of-the-art ambulances and support vehicles throughout its national service area. For more information, visit www.priorityambulance.com.
# # #
Media Contact:
Sharon Kraun
Vice President Marketing & Communications
404-326-0341